We had no idea what to expect for the year ahead as we said our goodbyes to 2020. But as 2021 wraps up, we take a look back at the year with our hearts full. This year we've had a lot growth, expansion, and fun along the way. Take a look at our 2021 highlights at Primp & Proper salon and Faye Smith Agency.
First of all we'd like to thank all of you for your ongoing support during these tough times. We are so grateful that we are still here and able to serve you up some glam looks and help make your special days a little brighter. Nobody taught us how to prepare for lockdowns but we are so glad that with your support and the strength of our team we pushed through the challenges and came out even stronger. It's true when they say that we are stronger together!
A celebration of you and your beautiful memories from 2021!
After many rescheduled weddings and challenges throughout COVID, we finally got to see our 2020 brides get married! Take a look at some of our beautiful 2021 brides as featured on the @fayesmithagency Instagram page.
We thank each and every bride for trusting us to keep you and your families safe on your big day and allowing us to follow COVID protocol with ease. Your loyalty, patience, and ongoing support mean the world! The team at Faye Smith Agency truly love what they do and are so happy to be able to celebrate all the great memories made with all of you.
In the pre-Covid wedding industry world our calendars would book up with work 12-24 months ahead of time. In January, the calendar year was less than half full. However, in May 2021, when Dr. Bonnie Henry announced that indoor gatherings can now safely host up to 50 people, the wedding industry made a come back and our phones and DM's got flooded! Faye Smith was contacted by the Vancouver Sun for an interview and made the cover of the newspaper. It was time to play catch up and get our postponed and new brides down the aisle. We were busier than ever this year and 2022 is set to be an all time record for Faye Smith Agency and Primp & Proper.
Read the Vancouver Sun feature here
Our Fab Team
One this is certain, a business can't survive without great customers and an amazing team. And we are so lucky to have both. We house such a talented team of artists and beauticians.
Congratulations Alice
We'd like to congratulate Alice with graduating with an Esthetics Diploma from Vancouver Community College. Alice is a rising start and there's truly nothing she can't do! She has been on Faye Smith Agency's roster since early 2019 and joined our coordination team soon after. Her talent spans makeup (known for her one-of-a-kind Halloween looks such as this one), haircuts, and lash lifts to name a few. We are also happy to announce that Alice has now moved up to a Junior Manager role at Primp & Proper salon. Thank you for your continued help and support Alice!
Book with Alice
Move on up Kseniya
You may have heard of Kseniya the Brow Princess. If you haven't then we suggest you do your eyebrows a favor and book in for 2022! She didn't earn that title lightly, Kseniya crafts magical brows through brow lamination & tint, henna brow tint, threading, and shaping. Kseniya's talent doesn't end there, she is also a talented makeup artist and has also recently joined our coordination team at Primp & Proper. We are so excited for the things to come.
Book with Kseniya
Our Very First Online School for Hair & Makeup Artists
In the summer of 2021 Faye had applied for and was lucky enough to receive a BC grant to fund the creation of Faye Smith Academy, an online education platform for professional hair and makeup artists looking to further their creative careers. Faye has been teaching in person and online lessons since 2015 after she won the BC Weddings Awards Best Wedding Hairstyle. The demand for online education grew over the course of the pandemic so this was a natural next step. The Academy is available worldwide and already has two full courses available for registration, Updos for Beginners and Airbrush Makeup for Weddings and Special Events. Keep an eye out for more courses coming in 2022!
Read the Faye Smith Academy blog post here
And much much more!
There are many more memories worth celebrating this year that we can't fit into one blog post but some other honorable mentions are the Christmas Portrait Series with Brandon Hart Photography & Faye Smith that have been a huge hit since the initial 2020 launch, our collaboration and featured guest blog with Kim Forrester Photography, and a huge thank you to Joanna Keller for hosting a killer Christmas party for the staff at both Beautique and Primp & Proper salon. We had so much fun!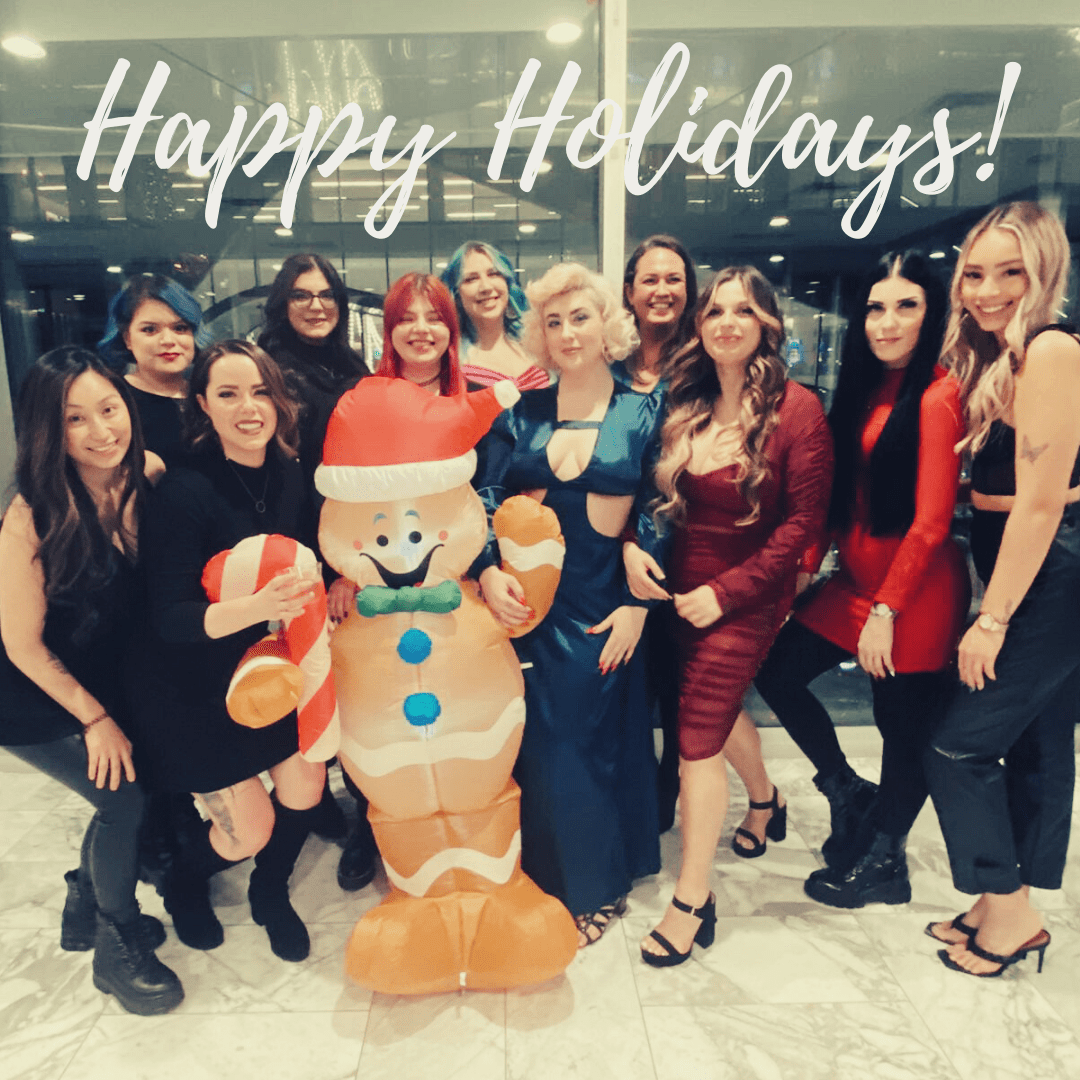 Wishing you a year full of beauty & love!
What are some resolutions you got set for the year ahead? Our New Year's resolution is is to keep providing the best and most current beauty services and products to you, our valued customers. We hope every one of us can thrive together in 2022. Happy New Year from us to you! Stay safe everyone. 💕