***BREAKING NEWS***
Eyenvy Serum DISCONTINUED
Our #1 selling product, Eyenvy Lash Growth Serum, is being discontinued!
Limited stock left available to purchase online or in store at Primp & Proper salon. Contact us now at [email protected] or 778-788-3552 to learn more about pricing, and how to place your order for delivery or free local pick up. Eyenvy Serum DISCONTINUED
Read more to find out the reasons Eyenvy has chosen to discontinue their #1 selling product.
For Eyenvy there were challenges in 2021 far greater than they had anticipated with their number #1 selling product, Eyenvy Lash Conditioner, being copied/counterfeited and many sold on Amazon, Poshmark, Kijiji,Marketplace and eBay which became a major concern.

In addition to counterfeiting issues, Eyenvy's inventory levels have been challenged and continue to be a challenge due to the shortage of raw materials and component manufacturing which has affected them alongside many companies around the world.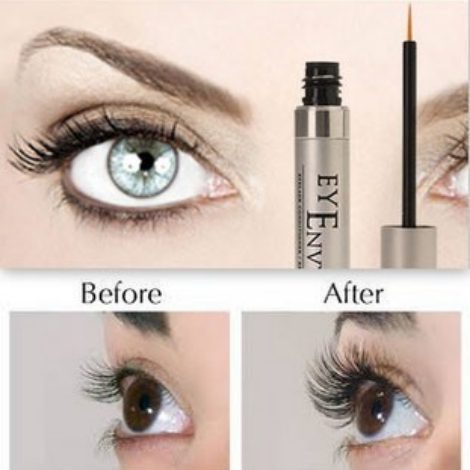 Eyenvy's primary goal has always been to look out for the safety of the end user, and for the reasons above they have chosen to take the responsible decision to stop the sale of the lash conditioner after their inventory levels are depleted within the next 6 months; until June 30th 2022.

We are so sad to see Eyenvy go. Eyenvy has been our #1 selling product for countless years now and our customers love it! We are in the midst of researching and testing other lash growth serums to find the best one to replace Eyenvy with. We intend on finding a comparable lash growth serum to continue to retail here at Primp & Proper. Coming soon…