This Mother's Day is an extra special one for Primp & Proper and Faye Smith Agency because the owner, Faye Smith is pregnant! To celebrate, we hosted a fun Mother's Day Giveaway where the lucky winner received over a prize bundle valued at $500. Looking to pamper a special mom in your life? Spoil her with a gift card to her favorite service or pop by our shop for the perfect beauty bundle!
Coming September 2022!
If you haven't yet heard, Faye Smith and her hubby, Brandon Hart are expecting their first baby in September 2022. And it's a girl! See the Instagram gender reveal post below. This is why this year's Mother's Day feels even more special for Primp & Proper and Faye Smith Agency, as we are all excited to meet the new addition to the family. Faye has been working hard preparing for the baby while also preparing for the busiest bridal season yet.
View this post on Instagram
Congrats to the Lucky Winner
To celebrate this special milestone Faye Smith Agency & Primp & Proper hosted a grand Mother's Day Giveaway with a prize valued at over $500! The Prize is a Hair & Makeup package with any hairstyle, makeup and false lashes. Yumi Lash Lift & Tint, Collagen Eye Mask, Lash Botox, and any choice of 2 Design.Me hair products! To enter the draw, the contestant had to share a baby name idea for Faye's baby girl and tag a mother that they love. Thank you to all that participated and gave Faye and Brandon some great name ideas. The lucky Winner was randomly selected yesterday so a big congratulations to Rachel! We hope you enjoy all the goodies!
Pamper a Mother in Your Life
Primp & Proper offers everything Mom needs to feel her most beautiful self including hair & makeup by the talented artists at Faye Smith Agency. Pamper her with a gift card to her favorite service or buy Mom the beauty favorites she wouldn't normally splurge on herself. Take a look at some of our recommendations below or go directly to our online shop for the full list of products.
Pamper her with a gift card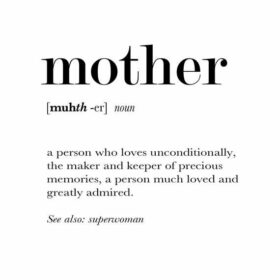 However you choose to celebrate or show the special mom in your life some love, we hope that it is an extra special Mother's Day for all the momma's out there! You really are the superheroes of the world.