Our #1 selling product here at Primp & Proper was always Eyenvy Lash Growth serum but sadly the company discontinued their product and we were forced to go on the hunt to find the perfect safe effective lash growth serum. After 6 months of extensive research we landed on Adoreyes!
In this blog post we will tell you what we found in our research and why we chose Adoreyes as our Safe Effective Lash Growth serum to retail online and in-store at Vancouver's Primp & Proper.
The main ingredient in most effective eyelash growth serums is Prostaglandin. This is a hormone-based ingredient that makes the lashes grow long and thick. Though this may sound like magic the catch is that Prostaglandin has negative side effects including irritation, inflammation, redness and itchiness. It is counterproductive to grow your lashes long and beautiful but then have yucky red, swollen and itchy eyes! Furthermore it can cause your eye colour to change! For these reasons we wanted to ensure that our new lash growth serum does not contain Prostaglandin but will still be effective in growing the length of lashes.
View this post on Instagram
It is Adoreyes that won our vote as it lines up with our values making this our new safe effective lash growth serum. Adoreyes is Canadian made, cruelty-free, and Prostaglandin-free.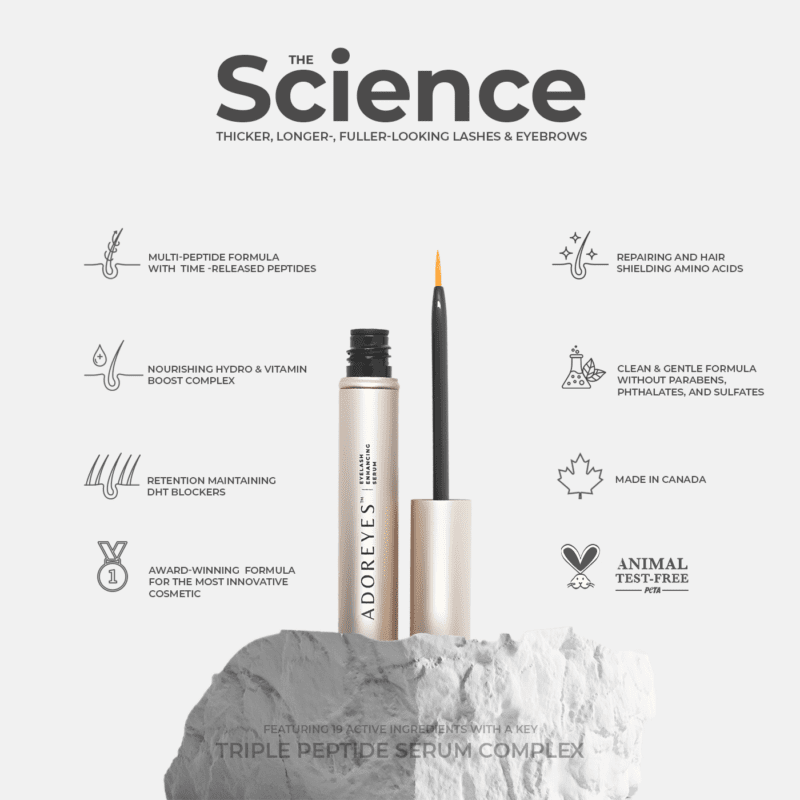 Unlike other lash growth serums ADOREYES serum does not cause discolouration or change in pigmentation of the iris. Those serious side effects are associated with the warnings on drug products that use prostaglandins, including synthetics.
ADOREYES serum has a water-based formula, which is safe to use with lash extensions, false lashes, and contact lenses. Using serum will strengthen natural lashes, protect them from breaking (less shedding equals extensions for longer), and will help minimize the damaging effects often seen with the prolonged use of lash extensions. If you're looking to lengthen the eyelash extension lifespan, achieve a more dramatic lash lift, or simply growth your natural lashes then Adoreyes lash serum will help you achieve that.
FREE SHIPPING ON ORDER OVER $99
FREE LOCAL PICK UP FROM 73 EAST CORDOVA ST VANCOUVER BC CANADA
order yours